Delegation from CNOOC recently visits Xionggu's premise in Chengdu in July. Cheng Zong, Assistant to General Manager of the construction division of CNOOC, and his delegation of 8 people come to inspect the automatic welding equipment. Mr. Xiong Jian, chairman of the company, Mr. Mou Kun, vice general manager, Mr. Xiong Xiang, vice general manager are present in meeting with guests.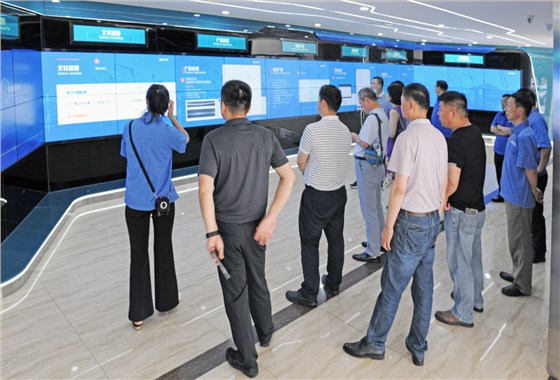 Mr. Cheng and his delegation visit the exhibition hall of Xionggu, welding power source and internal welding machine assembly workshop, welding power source R&D Lab., SMT production line of control PCB board and automatic welding machine R&D Lab. During the visit, guests recognize the R&D and manufacture capabilities of Xionggu Electrical, such as automatic welding R&D, quality control and production capacity.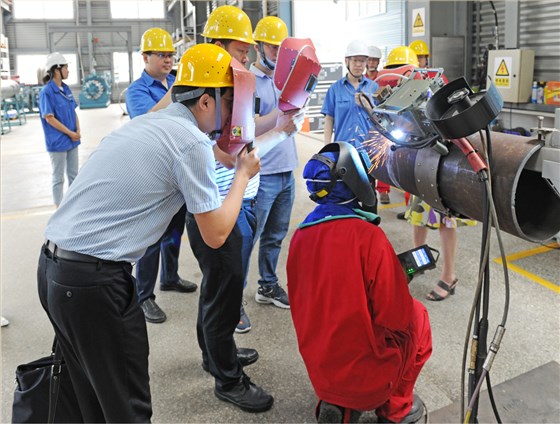 At the end of visit, guests attend the technical exchange meeting of automatic pipeline welding arranged by Xionggu Electrical. With the theme of R&D and application of pipeline automatic welding machine, Mr. Mou Kun introduces in detail the development history of Xionggu company. Topics include the current situation of long-distance pipeline welding, the comparison between automatic welding and manual and semi-automatic welding, the R&D of Xionggu pipeline automatic welding system, engineering field application and the prospect of long-distance pipeline welding. Guests have a more comprehensive and clear understanding of Xionggu.