According to Xionggu,Petroleum Authority of Thailand (PTT) plans to build an on-shore natural gas pipeline in middle and eastern part of Thailand to supply power natural gas to power plants and other end users in the region. It is the first project with large pipe diameter which is scheduled to transmit high sulphuric acid gas in the world. Difficulty of welding process increases. It is also the first time in Thailand to apply automatic welding machine (internal welding machine+dual torch external welding machine) to weld natural gas pipeline. At this moment, there are many Xiongg pipeline welding machines in service on site including more than 60 pcs of MPS-500 welding machines, 20 pcs of DPS-500P welding machines, 1 pc of A-806/40 internal welding machine and 10 pcs of A-610 dual torch automatic external welding machine. Qualified rate of Xionggu automatic welding machines has broken the record, performance and reliability has been acknowledged by the client and engineering supervisor.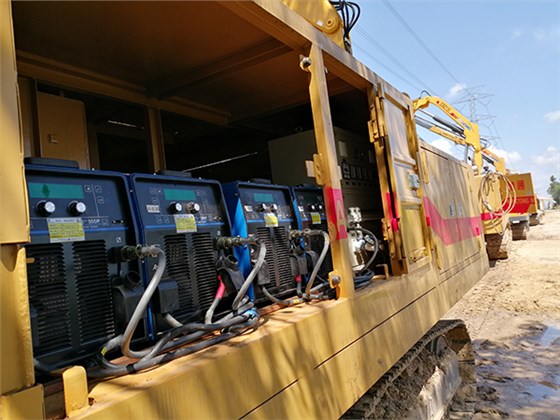 Thai Line 5 Phase I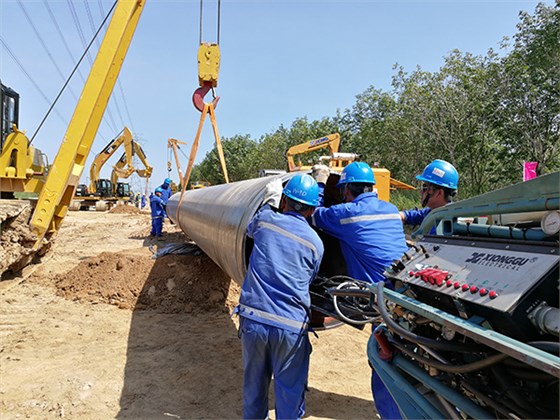 Automatic Welding of Natural Gas Pipeline of Thai Line 5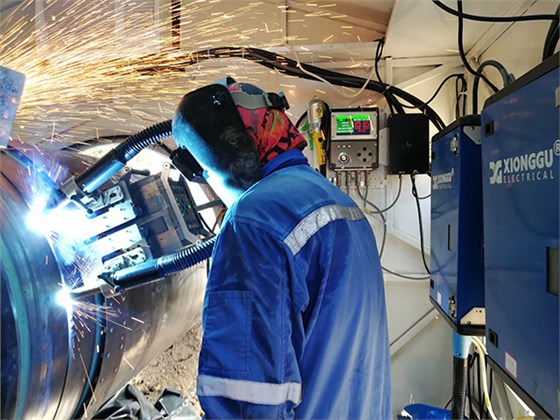 Automatic Welding of Natural Gas Pipeline of Thai Line 5
Xionggu Electrical Co., Ltd is a High-tech enterprise located in high-tech zone in Chengdu city. It is engaged in R&D, producing and sales of intelligent welding system, inverter and engine-driven welding equipment, and providing professional solutions to cross country pipeline welding.